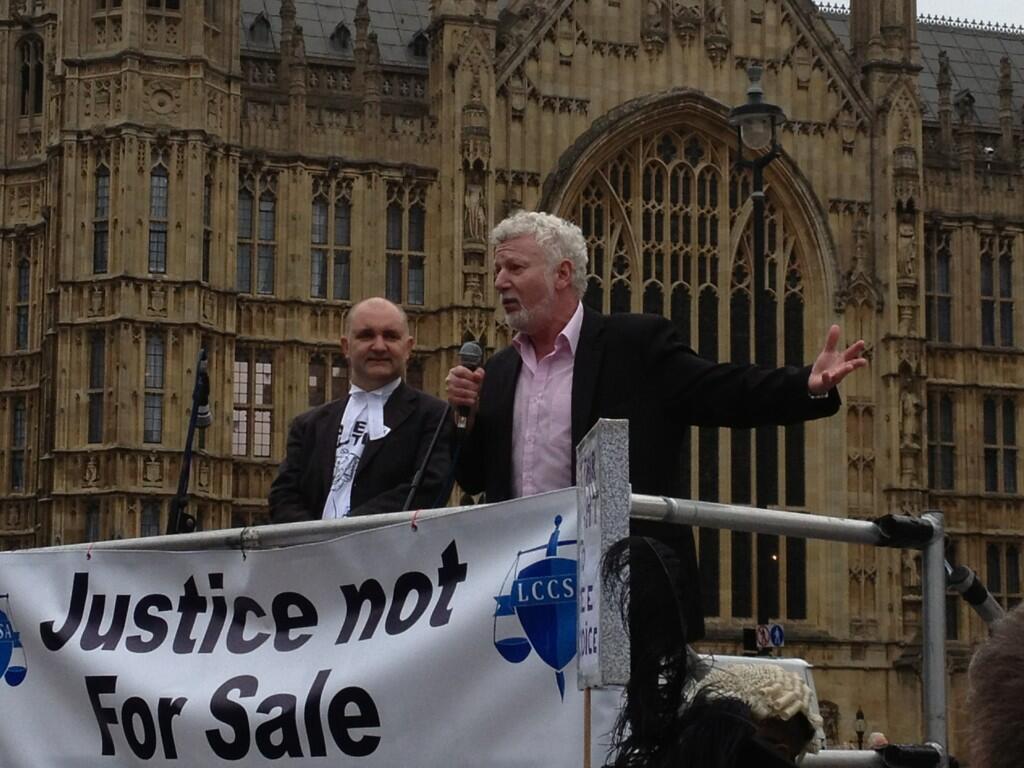 Barrister Jerry Hayes doing his thing outside Westminster fighting against legal aid reform.
Good starting point is with Belfast-based international libel lawyer Paul Tweed who calls
www.paultweed.com
home in the online world. Then there's former MP and TV face barrister Jerry Hayes who can be found at
www.jerryhayes.co.uk
.
There's obviously more to building a personal brand online and offline than a personal website. But as I've alluded to before: the blog/website give or take is the online home of the modern lawyer. Other social media channels can buttress and compliment this; but know this: the website and blog are the foundation.